Call EXIT REALTY 1st Today! (517) 796-9300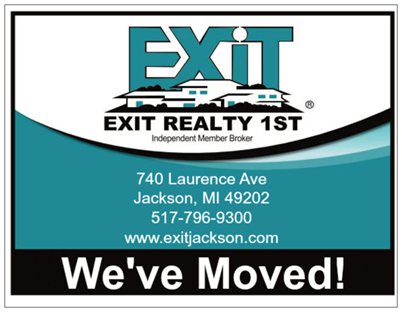 Thank you for visiting EXIT Realty 1st, the premier website for searching and finding properties for sale in Jackson Michigan and the surrounding areas. I hope you enjoy your visit and explore everything our website has to offer, including a powerful Home searchs with Listing Alerts, real estate listings, information for homebuyers and sellers, and more! See our Agents list get connected today.
Open Houses
There are no open houses at this time.
Featured Lender